If you are in the market, looking for the best streaming device in budget and have no idea what to pick, without any doubt, go for firestick. Amazon Firestick is the hottest streaming stick you can get for streaming videos on your TV.
There are a couple of reasons why Firestick is the best streaming device. One is the setup. Installing firestick is super easy. Simply plug it in the HDMI port of the TV and you are good to go. Secondly, it comes with Alexa Voice Search. Press and hold the Alexa Voice Search button on Bluetooth Firestick remote and ask Alexa to play your favorite movie, tv-show, or music.



The third is the availability of Firestick Apps. There are literally hundreds of apps you can install on your firestick. You can play games, watch movies and tv shows, stream LIVE TV, listen to music right on your firestick. For doing all that, you do need a great App setup on firestick. So what are those best firestick apps you can use for complete entertainment setup?
We have added the best and the finest apps you can install for using firestick to its full capabilities. Some are paid apps while some are free but free apps come with cautions you should be taken care of.
So, without any further ado, let's begin our list:
Best Firestick Apps You Should Install in 2021
1. Netflix
If you just got the Firestick and haven't installed Netflix yet, well, you should do it right away. Netflix is one of the best Firestick apps that deserve some storage space of your firestick. Netflix has a huge collection of movies and tv shows. Along with movies and tv shows, Netflix also has Netflix Originals that are always worth watching. Netflix is a paid app and you need a subscription for streaming. It is a splendid experience streaming videos on Netflix. It worth the price. Go for it.
2. Amazon Prime Video & Music
Using Amazon Firestick without Amazon Prime Video and Music is like having pizza without cheese and sauce. If you are not an Amazon Prime Member yet, you are doing it wrong. Go for Amazon Prime subscription where you get Amazon Prime Video and Amazon Prime Music. Along with that, you also get a couple of other benefits while shopping on Amazon.



Amazon Prime Video has a huge collection of movies, tv shows, and Prime Original movies & TV shows. Streaming 4K content on Amazon Prime is such a blissful experience. Along with that, using Prime Music, you can ask Alexa to play your favorite music right on your firestick. If you own an Alexa device like the Echo, you can ask the Echo to play music or movie on your firestick. It all gets connected. You really don't need to download this app as it is pre-installed on every Firestick.
3. Hulu
For those who are looking to cut the cables and wanted to switch to online streaming, Hulu is there for you. Hulu also has movies, tv shows but there is one more thing that makes all the difference. Hulu also offers you LIVE TV streaming. You can stream LIVE sports channels, News channels, and entertainment channels. Not only that, but you can also record 50 hours of LIVE TV streaming on Hulu's cloud DVR storage.
You can install the Hulu app on any device, be it Firestick, Roku, Android TV, Android, iOS, Windows, macOS, Playstation, Xbox, Apple TV and whatnot.
4. Spotify
Do you need any introduction to Spotify? Spotify is one of the best music streaming services that you probably are using already. Spotify is a freemium music streaming service. You can use it for free and to remove ads, you need a subscription. You can easily install Spotify on Firestick and play your favorite playlist on TV.
5. IPVanish VPN
There are hundreds of reasons why you should be using IPVanish VPN on your firestick. A VPN protects your online identity and online activities from the concerned parties. Using IPVanish VPN on firestick, you can watch Netflix, Youtube of any country you want. Along with that, there are some blocked videos on Youtube which are available on certain locations only. Using VPN, you can stream those videos and other websites that are blocked in your region. For Kodi users on firestick, IPVanish VPN is going to unblock all the Kodi addons, Kodi builds channels.
If you are using free streaming apps, IPVanish VPN is going to protect you in real-time. Stream anonymously using IPVanish VPN and get rid of bandwidth throttling, Censorship. On one IPVanish VPN subscription, you can safeguard unlimited devices. Get one account and safe unlimited devices are it laptop, TV, Firestick, Smartphones, Router, Gaming Consoles, and whatnot.
Other than IPVanish VPN, you can consider ExpressVPN or Surfshark VPN which are the best VPN for anonymous streaming.
6. Plex
If you already have a collection of movies and tv shows offline on your computer's hard drive, you can stream that on Firestick using Plex. Plex is a client-server media system where Plex will turn your hard drive into a local server that you can access on any device. You can stream movies from your local hard drive to firestick, Android Smartphone, Tabs, TV, and anything that is supported by Plex. This is an intelligent firestick app that definitely deserves a place on your firestick.
7. File linked
This is a popular app among free streamers. The file linked has a lot of apps for streaming movies, tv, music on firestick. Unfortunately, the app is not available on any App Store and you have to download it from their official website. Make sure you are using IPVanish VPN otherwise, the website will not open because of security reasons. Instead of that, use any of the above-mentioned streaming services as it provides better value for money.
7. Twitch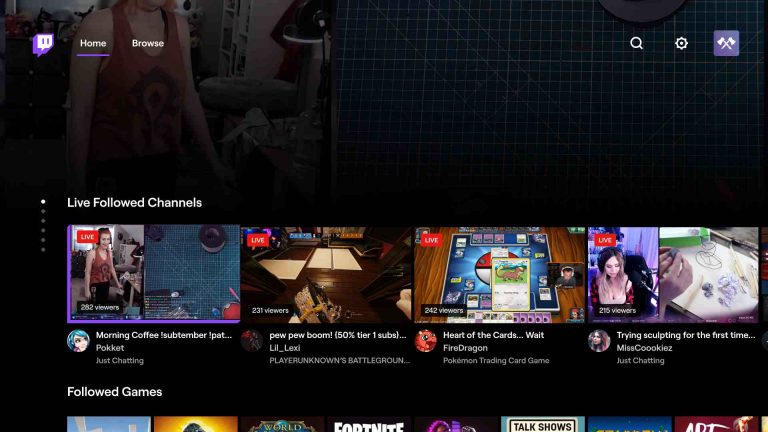 If you have any interest in gaming and wanted to watch Battlefield, Call of Duty, PUBG, Apex Legend, CS: Go or any other streaming on firestick, well Twitch is there for you. You can easily install Twitch on your firestick and simply stream any game or eSports even you want.
8. Youtube
A few months back, Amazon finally launched a Youtube app for firestick users. Before that, there was no legit Youtube app for firestick but now, you can easily stream Youtube on firestick. To do that, simply go to Amazon App Store or search for a youtube app in your firestick. Once found, simply download and install the app. You will enjoy the seamless experience of Youtube on firestick as well.
9. Cyberflix TV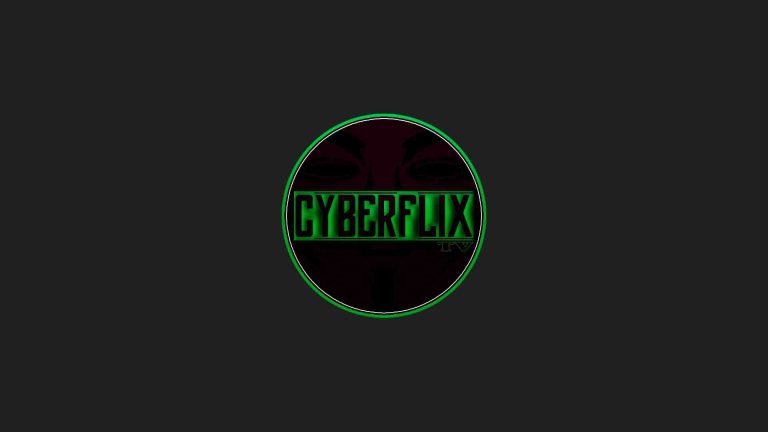 We talked about everything for everyone but what about people who can't afford to live subscription lifestyles yet. For all those, we have Cyberflix TV which is a great app for streaming movies and tv shows online. You don't need any subscription for that as well. There are a lot of movies and tv shows you can stream on your firestick. Download Cyberflix TV apk on firestick and stream all the great movies online on your tv. Here is how to install Cyberflix TV on firestick.
10. Cinema HD
Just like Cyberflix TV, we have Cinema HD which also stream movies on firestick. From the last few weeks, Cyberflix TV showing no data. You can easily fix no data issue but if you are still facing that, try Cinema HD which is a Cyberflix TV alternative you can use on a firestick. Before using such apps, make sure you are connected to VPN.
11. Downloader
Downloader is a utility app for firestick using which you can download anything from the internet directly to your firestick storage. Simply open the Downloader app and paste the link of any apk, video, image, document, and start downloading the content right on your firestick.
12. AirScreen
AirScreen is yet another utility app for firestick users. The firestick has an inbuilt feature of Screen Mirroring and it supports a variety of devices for screen mirroring. You can mirror Windows, Mac, Android as well as iPhone on your firestick. The inbuilt screen mirroring service is still in a beta mode and doesn't work as it sounds. To compensate for that, you can install AirScreen. Simply open the app and mirror any device on your firestick.
13. Pluto TV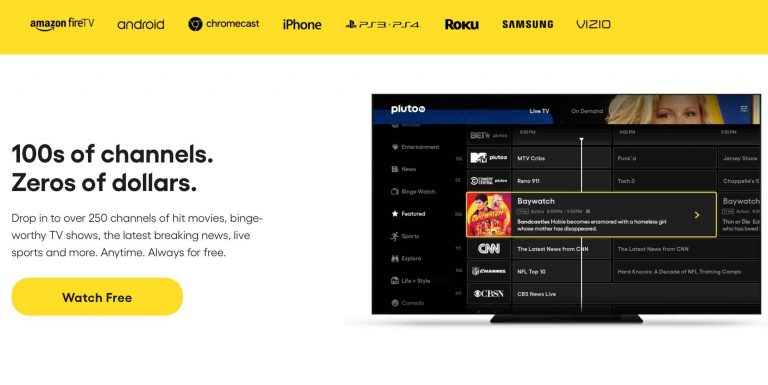 The app is absolutely free to use and it has some of the finest content, including LIVE TV, to stream on firestick. You can stream any movie and tv show on Pluto TV for free and it is a legal app. There is no need to take extra precautions like using a VPN, for using PlutoTV. No need to login, no subscription, just entertainment. The only flaw is, PlutoTV is available in the US, UK, Australia as of now. Using IPVanish VPN, you can access PlutoTV in any country you want.
14. Kodi
Kodi is a great entertainment center app for firestick but it is not for everyone. Why? Because it is not a reliable app and you need to install Kodi addons which is not an easy task for a lot of people. But if you are comfortable with Kodi ecosystem, this is one of the best apps you should install on firestick.
14 Best Apps for Firestick: To Conclude
Here we are with the best Firestick apps. If you are new to Firestick and don't have any idea of what to install, begin with the above-mentioned apps as these are the best firestick apps you can install for your perfect firestick setup. We didn't add any trash app that is worthless. Those kinds of apps just lying idle all the time and eating storage space. The above mentioned are the best firestick apps that you will use regularly.
Do you have any other firestick apps that actually work? Shoot them in the comment section below.